WELCOME TO BoulderMountainHomes.com !!
Having lived in Colorado since 1982, I have discovered thousands of benefits to making the Boulder area my home. The quiet, the breathtaking landscapes, the wildlife, the cooler summers, the crystal-clear air...all of these are just some of the ways your life is enhanced when you "elevate" your lifestyle. Even if you aren't an "outdoorsy" person, looking out your window is often enough as a moose wanders by, fog twines through the trees or the sun sparkles on the snow. Close to lots of cultural activities and world class skiing with easy access to Denver International Airport from most communities.

Helping Buyers and Sellers from Greeley, to Lone Tree, Boulder, and to the mountains west of Boulder with the sale and/or purchase of their homes, my committment to a successful and positive experience is why I am in this business. Please see the "references" link for client's comments. Since I am a full-time Realtor, I will be there for you to address your questions or concerns throughout the buying or selling process.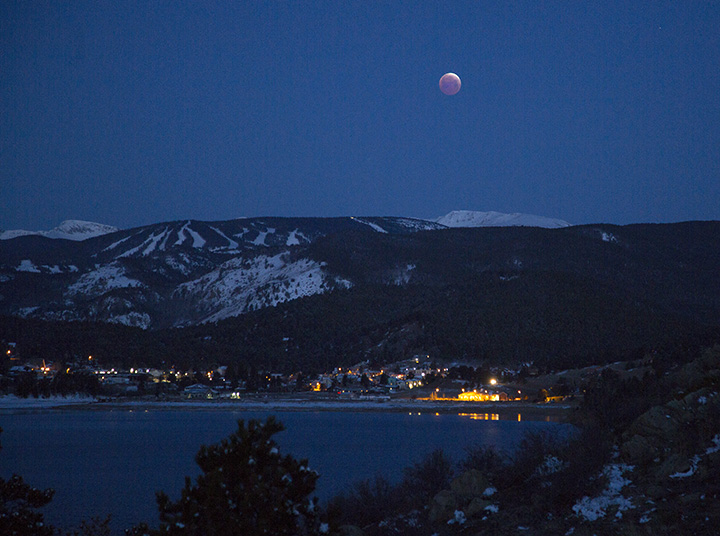 Helping you find a home in Boulder and it's surrounding communites is the thing I most love---and which uses my expertise. If you are looking in the Mountains, some agents aren't often familiar with the issues that come with mountain living, but I have experienced them first hand, and continue to do so on a daily basis. Will you have a well or water from the town? A septic system or connect to the town's sewer line? Do you pick up your mail at the post office, or is it delivered to your house? These are just a few of the items that need to be taken into consideration in choosing your home, and I can make sure you have the facts you need to make those decisions. As your listing agent, I can prepare you for your potential buyer.

TIPS FOR LOOKING FOR YOUR PERFECT BOULDER AREA OR MOUNTAIN HOME:

* As you search, remember that town and county lines in the mountains are less easily defined than "down below". Gilpin and Jefferson County both offer marvelous mountain living areas that are close enough to Boulder and Golden for shopping and services convenience. To see these listings, you will need to look up Black Hawk 80422, Rollinsville 80474, or Golden 80403 to see these options. (The U.S. Post Office has recentely changed the address system so that ALL of the homes in Gilpin and Jefferson counties located in the mountains are considered to be Black Hawk, Rollinsville, or Golden.)

* I have set up a pre-selected search for several price ranges in the mountains west of Boulder. Go to the 'NEIGHBORHOODS" link on the left and start your search now !!


*Other towns to look up are: Nederland, Ward, Jamestown, Central City, Gold Hill, Salina, Four-Mile Canyon, Allenspark, Raymond, Riverside, Lyons, Central City, and Estes Park. Don't forget that some addresses appear in Boulder too.
*Looking in Boulder, Louisville, Lafayette,or Longmont? Just type in the city name,and state (CO) in the Propety Search box (top left) and start your search. Easy!


For a "down to earth" Realtor that can bring you up in altitude, I have the experience, knowledge and background you can trust to take your search for a Boulder area or mountain home to contented completion. I am committed to exceeding your expectations.
I support my local community by having served on the Board of Directors at the Nederland Fire Protection District, making donations, and providing transport services to Summit Mountain Dog Rescue.

Warm Regards,
Eleanor